Posted 6 years ago on Jan. 7, 2016, 8:51 a.m. EST by factsrfun (8307) from Phoenix, AZ
This content is user submitted and not an official statement
Over the past 55 years there has been an over 80 ppm rise in CO2, from 1960 to 1970 the average rise was .8 ppm per year, 70-80 1.3 ppm, 80-90 1.6 ppm, 90-00 1.2 ppm, 00-10 1.4 ppm, 10-15 2.2 ppm. We know there is a delay in CO2 increase and the effect, how much of a delay is not certain(~40 years is current best theory). If the current weather effects are the result of energy being trapped by increasing CO2 with a 40 year delay we are in for increasingly severe weather for many decades to come.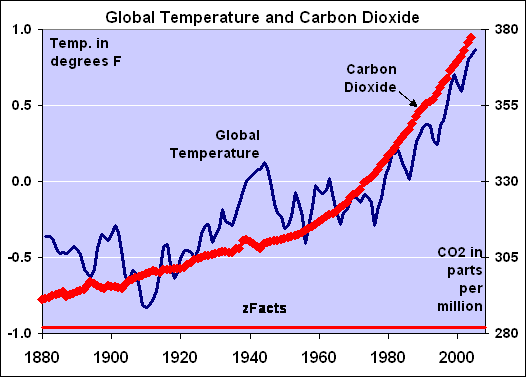 Here is an interactive chart: