Posted 12 years ago on Oct. 5, 2011, 9:24 p.m. EST by OccupyWallSt
Reports of arrests.
Updates as we get them.
UPDATE 9:35 - Reports of batons used. Mounted officers are present at Liberty Square. Barricades are set up on Liberty and Broadway.
UPDATE 9:48 - Reports of our medics treating several pepper sprayed protesters.
UPDATE 10:09 - At least twenty arrested.
UPDATE 10:33 - Liberty Square is kettled.
UPDATE 10:40 - Liberty Square is still barricaded on all four sides but police are now allowing protesters in and out.
Graphic content warning: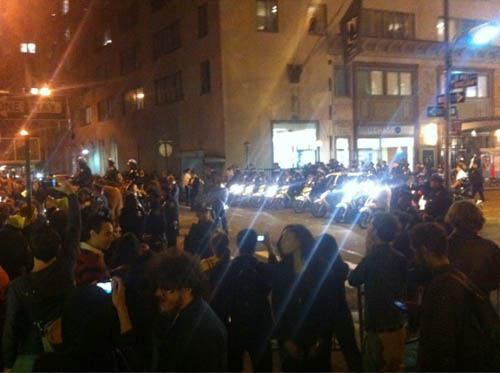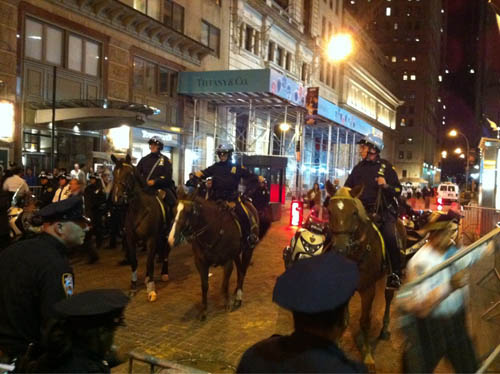 Please call:
1st Precinct: +1 (212) 334-0611
NYPD Switchboard: +1 (646) 610-5000
NYPD Central Booking: +1 (212) 374-3921
NYPD Internal Affairs: +1 (212) 741-8401
Mayor Bloomberg: +1 (212) NEW-YORK or +1 (212) 374-3921