Posted 11 years ago on Sept. 15, 2011, 2:31 p.m. EST by OccupyWallSt
Here's the latest flyers which were graciously contributed by New Yorkers Against Budget Cuts. Print and distribute everywhere!
For more details or to contact organizers in New York, please contact: 9.17occupywallstreet@gmail.com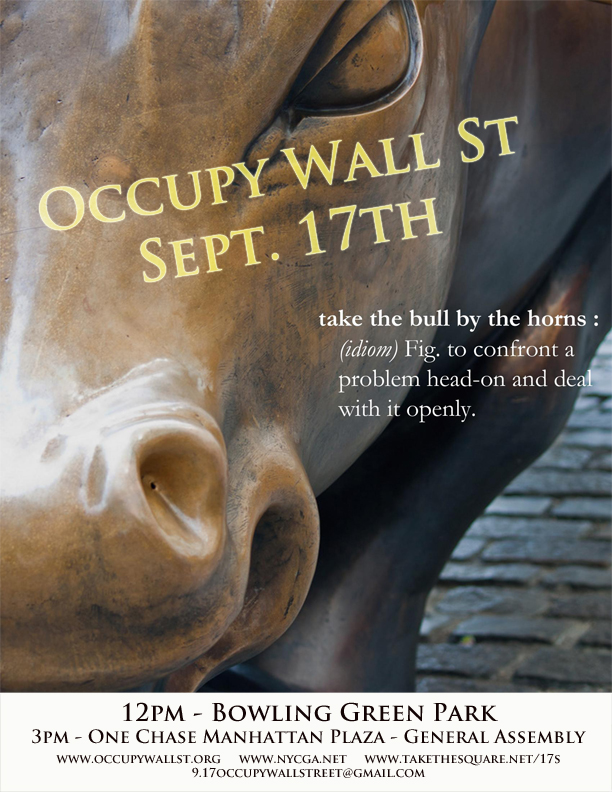 Click here for the poster above in PDF form.