Posted 5 years ago on Sept. 3, 2015, 8:23 a.m. EST by factsrfun (8258) from Phoenix, AZ
This content is user submitted and not an official statement
By Gregory Krieg September 02, 2015
The crowds at Sanders' rallies don't arrive by accident, nor does his surge in the polls represent some inevitable tightening of the field. In fact, both are largely the result of a broad, digital grassroots effort orchestrated by the campaign itself and enthusiastic volunteer organizers. Sanders and his supporters are now successfully parlaying the powers of social media into meaningful, strategic success on the ground.
One of the most effective tools the Sanders operation uses to promote its attention-grabbing spectacles is a network of Bernie-loving communities on Reddit, the massive social news site. There are at least 80 distinct Sanders-related subreddits, including one dedicated to each state and the District of Columbia. In particular, the Sanders campaign is coordinating with r/SandersforPresident, which serves as the hub for an amalgam of state and local communities devoted to the cause.
Reddit, which calls itself the "the front page of the Internet," is a natural fit for the campaign to promote its viral star. The site's egalitarian structure and the political leanings of its user base match up nicely with the philosophy and policies driving Sanders' candidacy. The r/SandersforPresident subreddit has become both a breeding ground for collaboration and a place for the like-minded to find each other — driven, in part, by a few dedicated armchair organizers who created and oversee the community.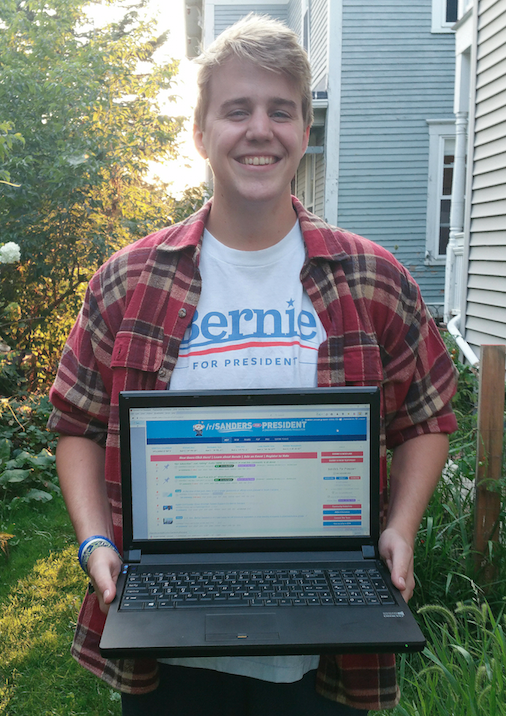 good to see activism isn't dead
http://mic.com/articles/124761/how-bernie-sanders-online-army-is-using-reddit-to-fuel-his-2016-campaign-surge